Update to Facebook Ad Analytics ⛏
We have made further improvements to the performance by now persisting Facebook Ad Analytics. With this update, you will experience much quicker loading times! When you connect a Facebook profile to Ad Analytics you will be prompted to select one ad account, however, with this release, all ad accounts belonging to the Facebook profile will be included.

You will now also find three columns in our default metric to help you understand where the ad was targeted:

Targeting summary - A summary of the ad's targeting settings, that may include location, age and language targeting.
Targeted platforms - Describes which are the targeted platforms of this ad.
Targeting placements - The Ad's placements (e.g. news feed on desktop computers).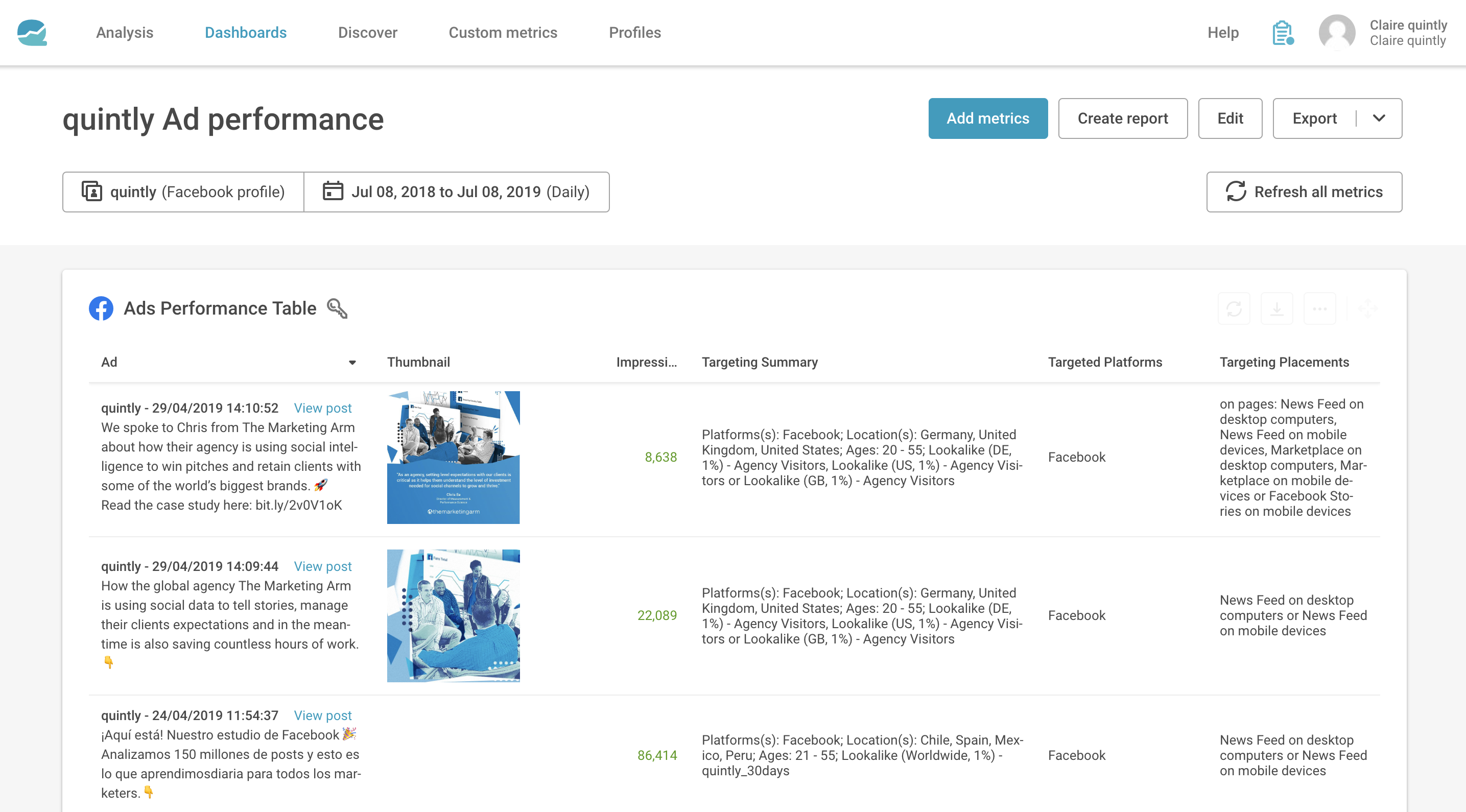 Go check out the Ads Performance table now. Please note, two columns are hidden by default, just add the metric to a dashboard and unhide the columns in the edit settings. If you have any questions, please don't hesitate to contact our customer success team via support@quintly.com or live chat.