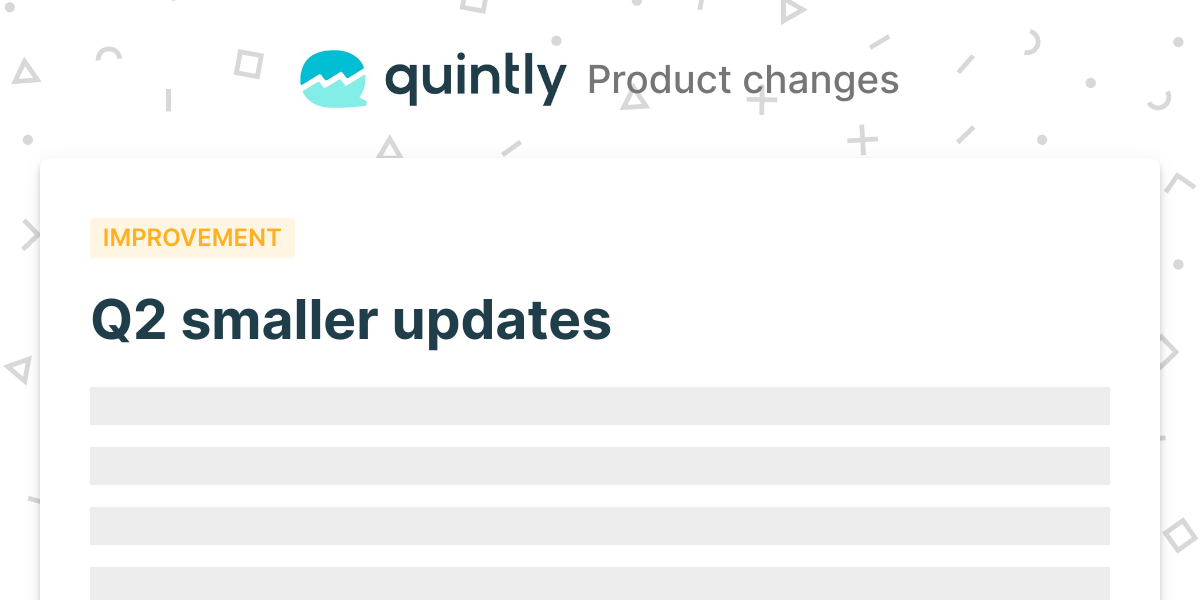 📅

Dynamic date ranges.

We bring you a date selector on the dashboard level. We have made it available to choose from two types of date settings - fixed and rolling date. For a set timeframe - fixed is perfect. A rolling date range would be better if you want a more dynamic date range. Once set, the dashboard will remember this setting. Dynamic date ranges are available for interactive and scheduled reports.
😎

Improved onboarding flow.

We have simplified and improved our onboarding flow, allowing you to add profiles and authenticate them in quick steps. You are also able to invite new users directly from this flow. More streamlined, more self-serve, and will get you up and running in minutes :)
😀

Linkedin new reaction.

As you probably know, Linkedin has rolled out the "Funny" reaction. We have it implemented immediately, so this new reaction type is available in LinkedIn's Posts Table default metric.
📌

Data source section.

Minor update to our data source section: The column types (INTEGER, DATETIME, etc.) now link to a knowledge base article describing the data types in more detail.
💲

Ad break metrics for facebook.

We have added new ad break metrics for individual Facebook posts and videos from Insights. Ad break metrics cover impressions, earnings (in USD), and CPM (earnings per 1000 impressions) for advertisement in a Page's videos. These are the metrics.

For posts (Definition):
post_video_ad_break_earnings
post_video_ad_break_ad_impressions
post_video_ad_break_ad_cpm
For videos (Definition at the bottom of the page):
total_video_ad_break_earnings
total_video_ad_break_ad_impressions
Total_video_ad_break_ad_cpm
Those metrics have been added to our facebookInsightsOwnPosts and facebookInsightsOwnVideos, respectively. They are ready to use in custom metric builder and via API.
📥

Data Push tasks improvements.

We have made improvements to our data push engine. You can now access your Data Push tasks configuration using our API with a new endpoint.
🔩

CSV importer for Migration assistant

We have finished an improved migration assistant script. It allows us to migrate public fan, follower, and subscriber counts from an old tool into quintly in various CSV formats.