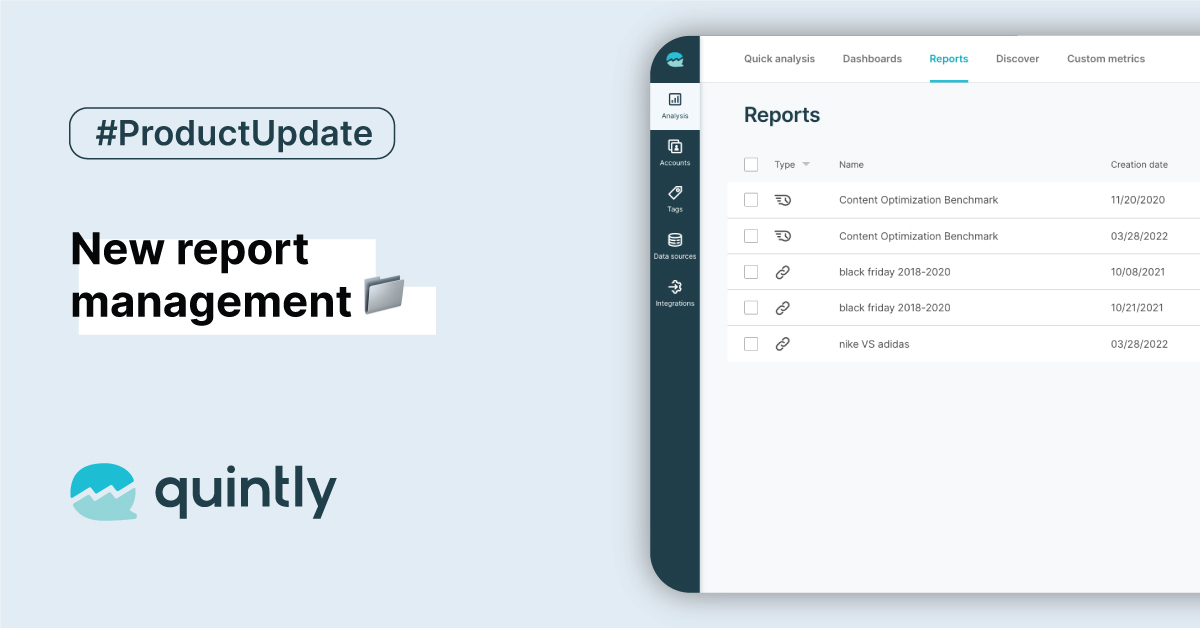 We have just added a dedicated reports section to our platform. Thanks to this update, you will be able to manage all of your reports from one place. Handling your interactive and scheduled reports has never been more straightforward. Let's dive in.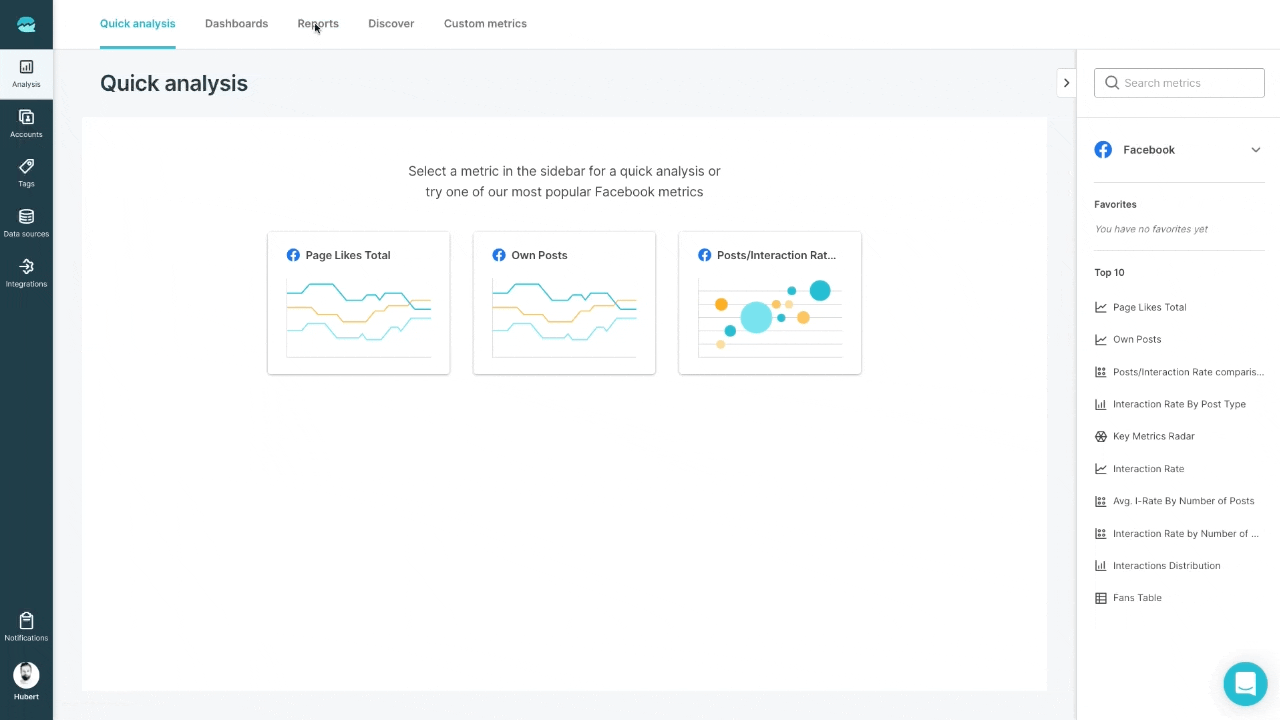 New reports section
You can find the new reports in the Analysis section. Once you visit Reports, you will be presented with the list of all of your reports (both active and expired). You can view the date it was created, who created it, and when it expires. You can also perform all of the previously available actions on the report level, i.e., manage the report settings, visit and copy the report link, go to the dashboard on which the report is based, and delete the report.
Export or interactive report?
As you probably noticed, the link option is missing from the export menu. We realized that our interactive link is much more than another static export option. It is an interactive report itself. The interactive link was always a part of the scheduled report. In terms of sharing the results with the team, the ability to zoom in and allow your teammates to perform a quick analysis within carefully crafted reports were the unique values. We have decided to combine both report types under one menu, "Share". As an addition, we have also made the expiry of the interactive reports optional.
Reports will only get better
We are continuing to bring more transparency to our tool. The report overview section is a handy addition to it and it became the first step in our reports initiative that we are working on right now. We hope you find it helpful.