New dedicated section for shared and private dashboards 🗂
We are excited to announce a better way for you to work. Before shared and private dashboards were mixed into a single list. Now we have introduced a clear separation with two dedicated views for private and shared. This also means that the shared view looks the same for everyone within the account.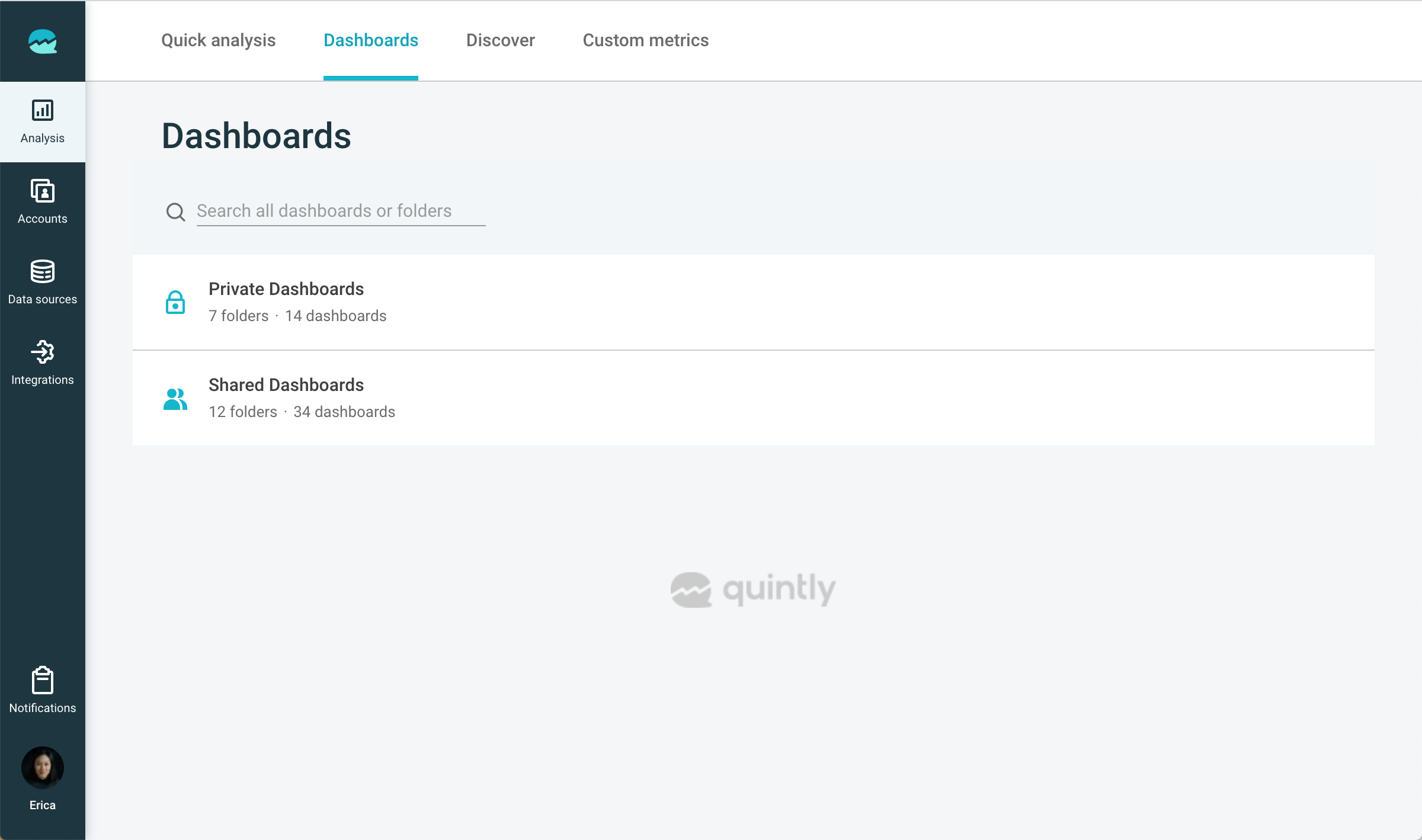 Another issue that occurred before was not being able to edit or delete a dashboard if you were not the creator. Now all dashboards in the shared view can be edited or deleted by any admin users.

Folders and dashboards may also be moved back and forth from private and shared. Just remember when you move a private dashboard to shared, all users in the account will be able to see the dashboard.

If you have any questions please don't hesitate to contact us!