Easily build API requests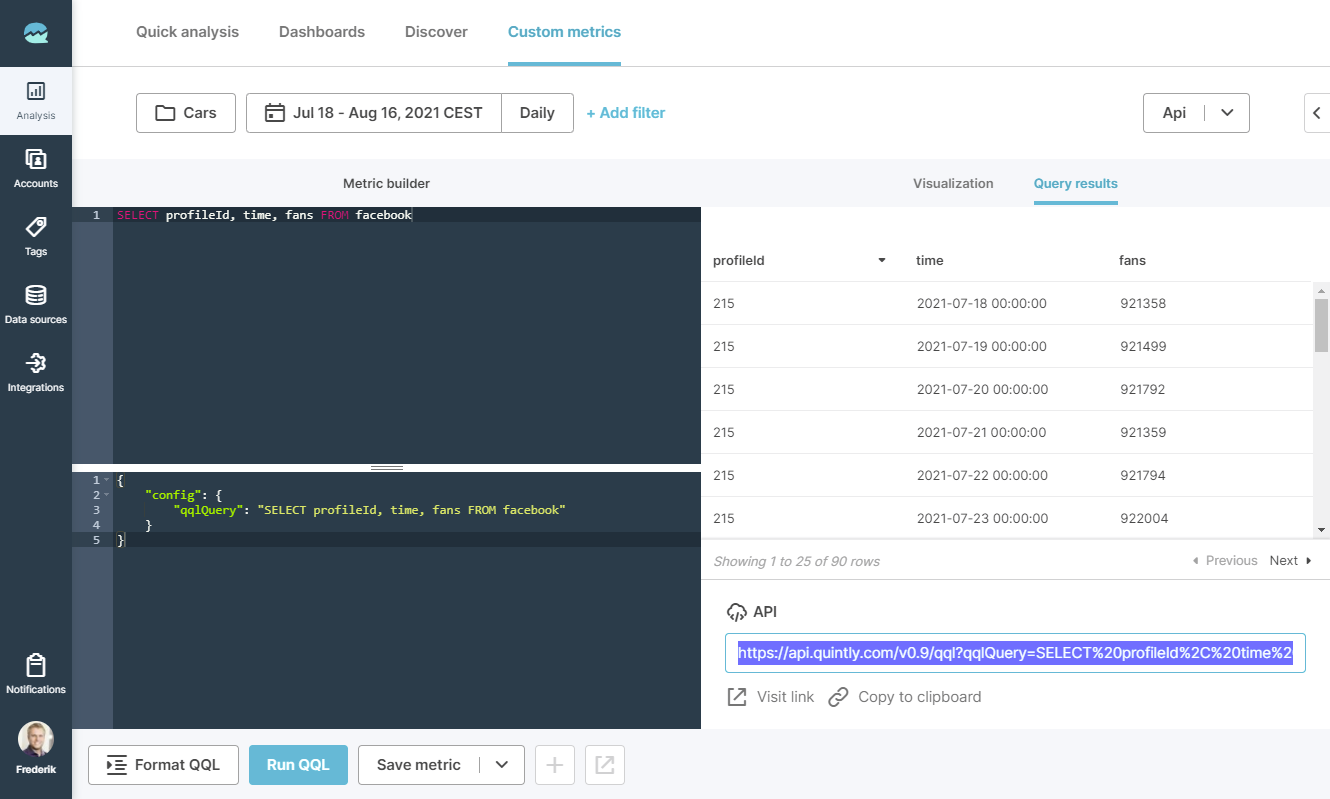 Using our API is a common way to take the data you see in quintly into your own or third party applications. There are several parameters available to specify what data you would like to fetch.
Today we are introducing an easy way of building API requests. The Metric Builder now shows an API section within the Query results tab holding the complete API request for this metric and the current selection (profile, date and additional filters). In case you want to use the Metric Builder purely for building API requests, we recommend using the Api visualization in the top right.