Next-level YouTube Analytics 🤩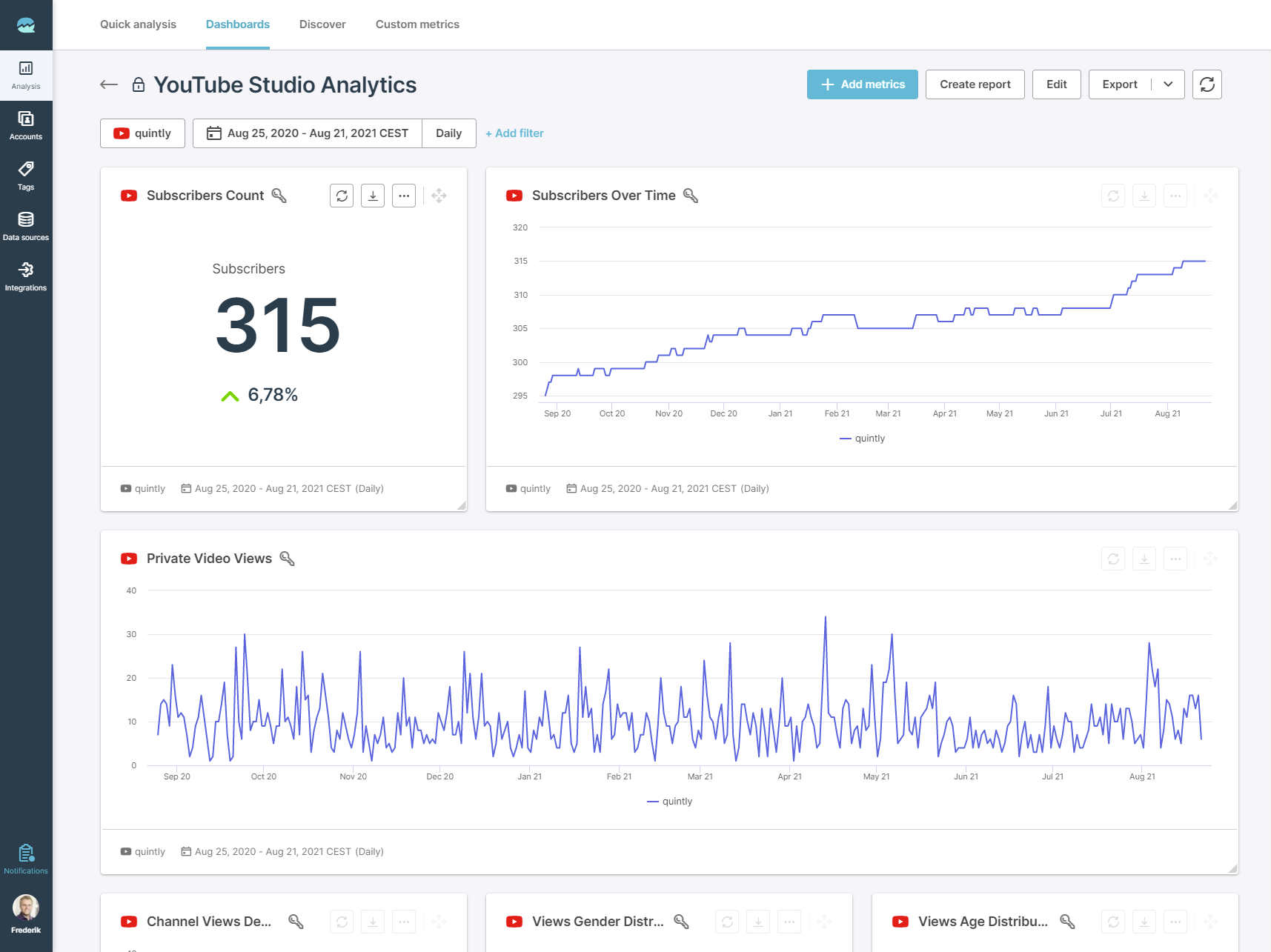 YouTube has become increasingly popular among the social networks we track here at quintly. Several of our customers rely on the data we provide to monitor their YouTube channels. Earlier this year, we have made significant improvements when it comes to the depth of data we provide for individual YouTube videos.
Today we are excited to lift YouTube Analytics to the next level, covering most channel metrics available in YouTube Studio. We are proud to say we now cover both the channel and individual video-level in-depth.
What data becomes available?
We have completed the set of metrics and break-down dimensions offered by YouTube on channel-level, including:
Not to forget, for all these metrics, you can look into their development over time. In total, we have increased the number of available channel metrics from 12 to 114 with this release.
Why is this important for you?
By having access to many more metrics for your own YouTube channels, you can finally enhance your channel reports and tell a more complete story about how your brand or organization performs on YouTube. Breaking down metrics covering several dimensions adds a new level of depth and insights.
Playlist metrics coming soon
While this marks a major step towards a complete metric set for YouTube channels, we constantly improve existing data sets. Looking into the future, we can already share that YouTube playlist metrics are coming soon as well. We'll share this as a separate product update once available.