New Instagram demographic metrics 🌏
We are very happy to share with you the new Instagram demographic metrics! For your profiles authenticated with private statistics, you can now access for example the age and gender of your followers: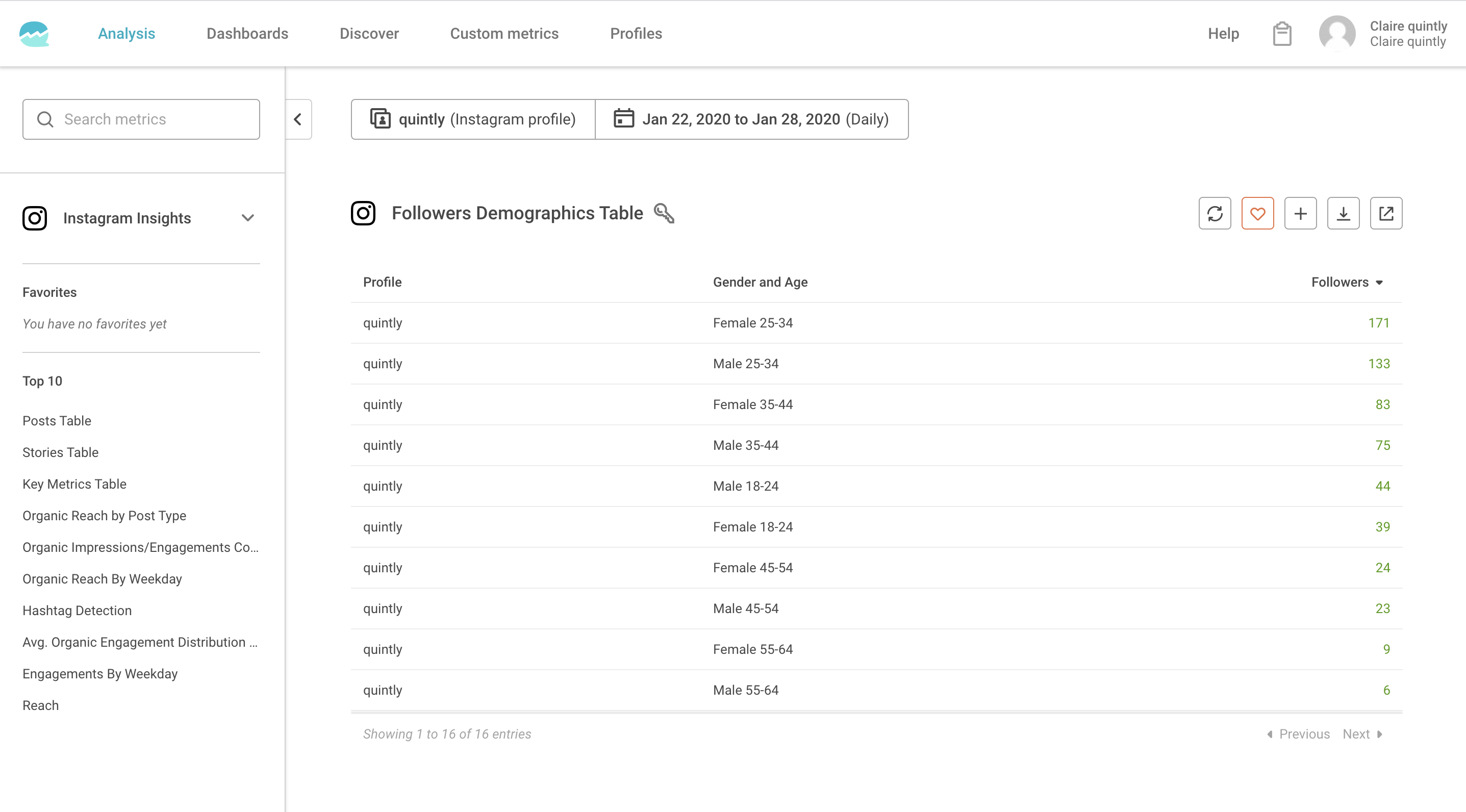 You can find the new default metrics here:
Followers by City Table
Followers by Country Table
Followers by Language Used
Followers Online by Time
Followers Demographics Table
Followers Demographics
Followers Gender Breakdown
Followers Age Group Breakdown

With this update, we now also persist the instagramInsights data source. This means you will experience much faster loading times when analyzing a larger time frame or a group of profiles. Please note, there are some historical data limitations so please read the metric hints in the description! If you have any questions just reach out. Happy analyzing!